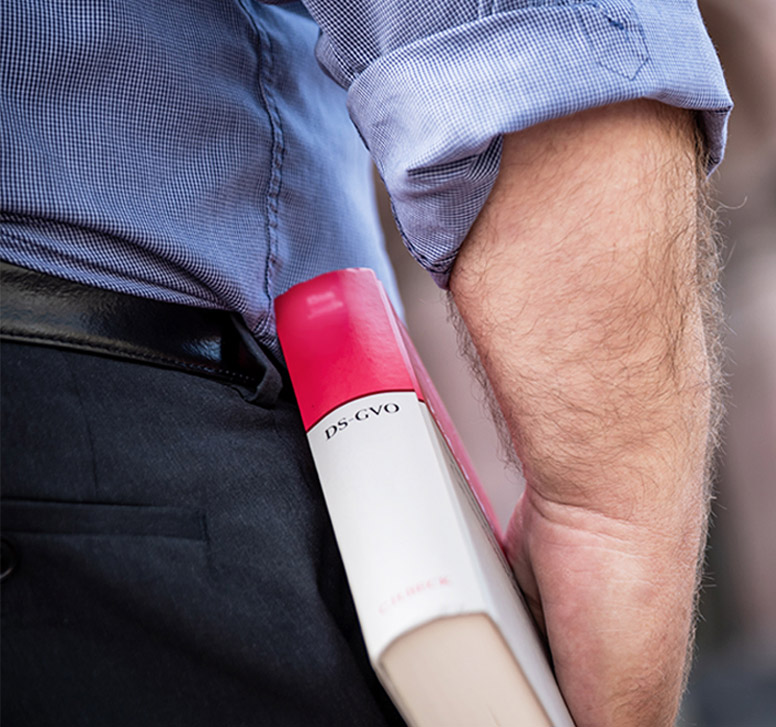 LAW • IT
Nobody is capable of doing everything, therefore I stand for personal and competent advice based on my many years of experience. The personal support of my clients and their mutual trust is most important to me. For me, not only the case is the focus of attention, but also the person and the story behind it. We work together on your goals and with my extensive qualifications I can ideally represent you.

Trademark law
4

3
Copyright
Internet and social media law
2

International IT and software law
5


General Data Protection Regulation (GDPR)
1

Legal advice and assistance for international companies to ensure their compliance with international data protection regulations, e.g. Californian and Chinese data protection law
6
My areas of expertise are:

After graduating in law from the WWU Münster and a subsequent employment as a lawyer, I worked for a very long time in leading positions in the software industry. There, I was responsible for German and European corporate subsidiaries for various software companies.
For the past six years I have been working exclusively as a consulting lawyer and lecturer in the field of IT law and internet law. My consulting activities for medium-sized companies and IT organisations are enhanced by various lecturers in adult education and company training.

Achievements
I proudly claim that I have never lost a trial in court.
My interest lies not in the unnecessary conduct of lawsuits, but in consulting services guided by the interests of the clients. This also includes a comparison and fair settlement of legal disputes outside of court, which saves the client money.
Striking successes
Successful settlement negotiations also in trademark disputes with well-known brands, such as Escada.
Enforcement and execution of international against US companies, whereby the execution of judgments of German courts in the USA is to be particularly emphasized here.
Legal review of AV – contracts, including those of well-known AV – service providers, for their compliance with the GDPR. Here, the obligations of the processor, which are actually their responsibility according to the GDPR, and their costs are often shifted to the person responsible.

I will be happy to provide you with advice and assistance and will do so in a transparent, fair and open manner with regard to pricing. Please call me for a free and non-binding orientation meeting.
This post is also available in: German