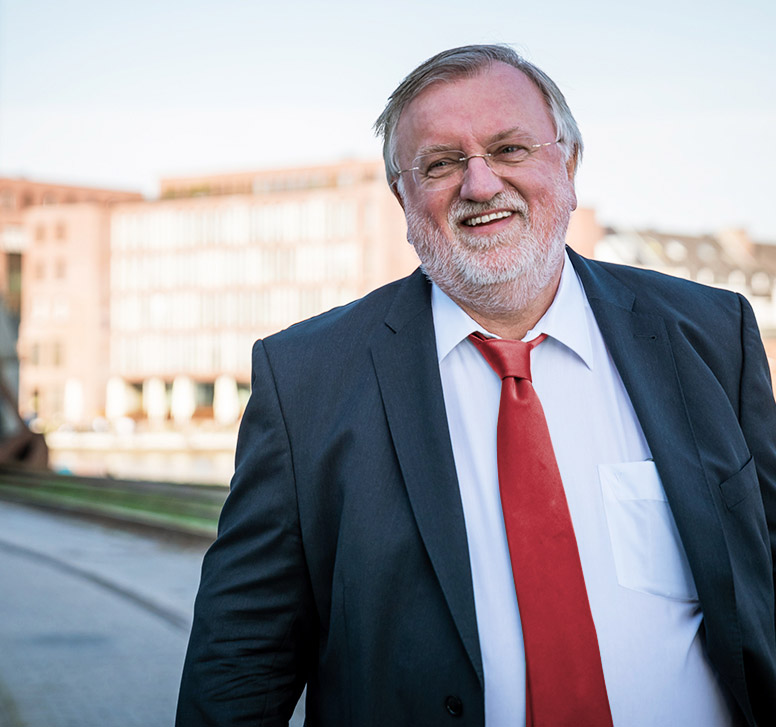 PROJECTS
Time does not stop. Neither do I - there's always something exciting to do. In the following you can see the projects I was and will be involved in. This will give you an impression of how diversified my interests are.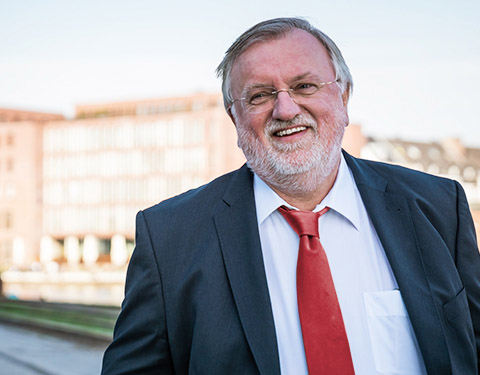 on security and liability of the EU Commission to the European Parliament, the Council and the European Economic and Social Committee of 19.2.2020
This report was published together with the White Paper on Artificial Intelligence – a European concept for excellence and trust – by the EU Commission on 19.2.2020. This report analyses the relevant current legal framework in the EU. It examines where there are uncertainties regarding the application of this legal framework due to the specific risks posed by AI systems and other technologies. The report concludes that current product safety legislation already supports an extended approach to protect against all types of risks posed by the product depending on its use. However, in order to provide greater legal certainty, provisions could be included that explicitly address newer risks associated with the new digital technologies. In summary, the report could be said to provide an outlook on the expected legal regulations at EU level for the next few years in the field of AI systems and there in particular with regard to the associated security and liability issues. Here, the report distinguishes between two main areas of regulation, product safety regulations and questions regarding the existing liability frameworks for digital technologies.
Product safety regulations
While the report concludes that current product safety legislation already supports an expanded concept of protection against all types of risks posed by a product depending on its use, it is not clear how this is to be achieved. However, to create greater legal certainty, provisions could be included which explicitly address new risks related to the new digital technologies.

The autonomous behaviors of certain AI systems during their life cycle can lead to significant security-related changes in products, which may require a new risk assessment. In addition, it may be necessary to provide for human control from the design phase onwards throughout the life cycle of AI products and systems as a protective measure.
Explicit obligations for manufacturers could also be considered, where appropriate, in relation to mental safety risks to users (for example, when working with humanoid robots).
EU-wide product safety legislation could include both specific requirements to address the safety risks posed by incorrect data at the design stage and mechanisms to ensure that the quality of data is maintained throughout the use of AI products and systems.
The issue of opacity of algorithm-based systems – the possibility of self-directed learning and self-directed performance improvement of some AI products – could be addressed by setting transparency requirements.
In the case of stand-alone software that is marketed as such or downloaded into a product after it has been marketed, existing requirements may need to be adapted and clarified if the software has safety implications.
Given the increasing complexity of supply chains in new technologies, provisions making cooperation between economic operators in the supply chain and users mandatory could also contribute to legal certainty.



Liability regulations
The characteristics of new digital technologies such as AI may challenge certain aspects of existing liability frameworks and reduce their effectiveness. Some of these features may make it difficult to trace the damage back to an individual, which would be required under most national rules to make fault claims. This could significantly increase costs for the injured party and make it difficult to pursue or prove liability claims against actors other than producers.

Persons who must have suffered damage because of the use of AI systems will enjoy the same level of protection as persons who have been harmed by other technologies. At the same time, there must be enough room for further development of technological innovation.
All options envisaged to achieve this objective – including possible amendment of the Product Liability Directive and possible further targeted harmonization of national liability laws – should be carefully considered. For example, the Commission invites comments on whether and to what extent it might be necessary to mitigate the consequences of complexity by changing the rules on the burden of proof for damages caused by the operation of AI applications as provided for in national rules of conduct.
In the light of the above comments on the liability framework, the Commission concludes that, in addition to the possible adaptation of this existing legislation, new legislation specifically targeted at AI may be necessary to adapt the EU legal framework to current and expected technological and commercial developments.


The White Paper identifies the following areas as possible additional regulatory points:

A clear legal definition of AI
A risk-based approach should be taken here, i.e. there should be AI applications with high or low risk. Here, regulatory efforts should be concentrated on those applications with high risk, so as not to cause disproportionately high costs for SMEs. Criteria for the risk class should be the question whether the AI application is used in a sector where, due to the nature of the typical activities, significant risks are to be expected. The second criterion is whether the AI application is used in a sector in which significant risks are to be expected.
Key features
The requirements for high-risk AI applications can relate to the following key features: Training data, data and record retention, information to be presented, robustness and accuracy, human oversight, special requirements for certain AI applications, for example, remote biometric identification applications.
Addressees
Many actors are involved in the life cycle of an AI system. These include the developer, the operator, and possibly other actors such as manufacturer, dealer, importer, service provider, professional or private user. The Commission believes that in a future legal framework, the individual obligations should be the responsibility of the actor(s) best able to manage potential risks. For example, AI developers may be best placed to manage the risks arising from the development phase, while their ability to control risks in the exploitation phase may be more limited. The Commission considers it essential that the requirements apply to all relevant economic operators offering AI-based products or services in the EU, whether they are established in the EU or not.
Compliance and enforcement
Given the high risk that certain AI applications represent overall, the Commission considers at this stage that an objective ex-ante conformity assessment would be necessary to verify and ensure that certain of the above-mentioned mandatory requirements for high risk applications are met. An ex-ante conformity assessment could include procedures for testing, inspection, or certification. This could include a review of the algorithms and data sets used in the development phase.

a) Governance
A European governance structure for AI, in the form of a framework for cooperation between the competent national authorities, is necessary to avoid fragmentation of responsibilities, to strengthen the capacities in the Member States and to ensure that Europe gradually equips itself with the capacities needed for the testing and certification of AI-based products and services
Conclusion
Even though the considerations made by the EU Commission in the White Paper and in the report on the impact of artificial intelligence on the adaptation of the legal nationally different existing regulations regarding artificial intelligence are still at a very unspecific stage and still in the middle of the political discussion, the following can be stated

With an adapted or supplementary legal regulation on EU level regarding the questions of product safety (i.e. market access requirements) as well as regarding the reorganization of liability issues in connection with AI systems, it can be assumed with some certainty that this will happen in the course of the next few years.
Especially AI vendors should be prepared for the fact that the algorithm must be transparent, verifiable, and finally meet certain certification requirements. In addition, an extended liability and thus responsibility of the AI provider that goes beyond the known extent of product liability, for example with regard to responsibility for supply chains and complex products, is certainly to be expected. As a result, this will only be associated with changed, more transparent development processes and extended responsibility, i.e. considerably higher costs for the corresponding insurance cover.
/
by Julian
/wp-content/uploads/2019/10/Reinhold_Beckmann_Logo-300x148.jpg
0
0
Julian
/wp-content/uploads/2019/10/Reinhold_Beckmann_Logo-300x148.jpg
Julian
2020-12-29 14:00:29
2020-12-11 09:00:57
Essentials and remarks on the Report on the impact of artificial intelligence, the Internet of Things and robotics
New Year- New Semicolon – New Knowledge!
On 23.02.2021 it's that time again. In cooperation with Mr. Martin Boßlet (independent consultant with focus on security, web and enterprise applications, lecturer for cryptography as well as programming languages and for various topics in the field of web development)
I will give a lecture on the following hot topic at Semicolon about:
Cybersecurity:
an ever-growing challenge for companies
of any industry and size
Semicolon offers free monthly live webinars for executives as a meeting place for IT specialists who make decisions and bear responsibility.
After our presentation, Mr. Boßlet and I will of course be available to answer your questions in the Zoom meeting room. There you can also exchange ideas with the other participants. The event is free of charge and free of advertising!
I look forward meeting you and if you don't have time to spare, you are welcome to watch the presentation as usual here.
/
by Julian
/wp-content/uploads/2019/10/Reinhold_Beckmann_Logo-300x148.jpg
0
0
Julian
/wp-content/uploads/2019/10/Reinhold_Beckmann_Logo-300x148.jpg
Julian
2021-02-11 14:55:19
2021-02-11 15:37:55
February 2021
ODSC East 2020 online conference
from 13.04.2020 to 17.04.2020 in Boston, MA, USA
ODSC East 2020 is one of the world's largest conferences for AI data science. This year it was successfully converted from a face-to-face conference to a digital conference at short notice due to the worldwide Corona Pandemic.
Speakers include some of the key contributors to many open source tools, libraries and languages. At ODSC East 2020, the latest AI and data science topics, tools and languages were explained and discussed by some of the greatest and smartest minds in the field. It is the conference to engage, build, evolve and learn from the entire data science community.
In this context, I had the privilege to be a speaker in cooperation with Dr. Volker Hadamschek (BASF Digital Farming GmbH) at this conference with the title: GDPR in Action- Does It Work?
We wanted to show that implementing these requirements for doing business in Europe has proven to be much easier than expected. To this end, we gave an insight into real life, accompanied by legal expertise on how the GDPR requirements were implemented in the digital farming sector at BASF. Dr. Volker Hadamschek is data protection officer at BASF Group, which is the world's largest chemical company.
The main focus was on the following key issues:
How does the GDPR implement data protection requirements?
What is the risk if I do not ensure compliance with the GDRP?
How do I efficiently implement the GDPR requirements?
Why are Mark Zuckerberg and Tim Cook promoting GDPR as a blueprint for US data protection regulation?
In addition to the economic aspect, Geoffrey Hinton and other leading scientists have also stressed the urgent need for data processing regulations. We pointed out that GDPR provides an important piece of the puzzle to ensure that data is used for good. We also discussed the echo on GDPR in the US, Canada and Brazil, but our focus was on EU data protection rules (GDPR). The focus of the presentation was to present the practical challenges in a solution-oriented way. In this way, my contribution brought great added value to the digital audience of practitioners.
This conference was also a highlight of my career as a speaker so far. It was incredibly inspiring to see how all those people, despite many difficulties, still came together digitally to talk about future perspectives. If you are also interested in this presentation click here; then you can read it again at your leisure.
/
by Julian
/wp-content/uploads/2019/10/Reinhold_Beckmann_Logo-300x148.jpg
0
0
Julian
/wp-content/uploads/2019/10/Reinhold_Beckmann_Logo-300x148.jpg
Julian
2020-04-22 09:19:00
2020-07-16 12:13:54
April 2020
German Congress of CIO`s
The DITL is the largest specialist congress for IT decision-makers and IT managers in Germany. This year it took place from 28th – 30th October in Duesseldorf. I had the pleasure to be a speaker on the following topic:
GDPR: One year later – What has been achieved? What is still to be done?
The visitors of the congress were able to discuss the benefits and success of the GDPR with me – after I had given a detailed conclusion. The GDPR is now a year old and caused much uncertainty.
In this context, I also provided hints on how to act legally.
/
by Julian
/wp-content/uploads/2019/10/Reinhold_Beckmann_Logo-300x148.jpg
0
0
Julian
/wp-content/uploads/2019/10/Reinhold_Beckmann_Logo-300x148.jpg
Julian
2019-12-02 13:55:43
2020-07-16 12:15:51
November 2019
/wp-content/uploads/2019/10/Reinhold_Beckmann_Logo-300x148.jpg
0
0
Julian
/wp-content/uploads/2019/10/Reinhold_Beckmann_Logo-300x148.jpg
Julian
2019-05-07 10:22:21
2020-07-16 12:20:14
May 2019
Who Cares About Data Privacy?
Click on the following link to find my publication, which I wrote together with Mr. Hadamscheck from BASF for the independent ODSC blog.
/
by WerbeTriebwerk
/wp-content/uploads/2019/10/Reinhold_Beckmann_Logo-300x148.jpg
0
0
WerbeTriebwerk
/wp-content/uploads/2019/10/Reinhold_Beckmann_Logo-300x148.jpg
WerbeTriebwerk
2020-03-20 11:33:00
2020-07-16 12:22:21
March 2019
In November 2018 I was invited by the Institute of Linguistics, Russian Academy of Sciences and The Institute of Legislation and Comparative Law under the Government of the Russian Federation to conduct the International Scientific and Practical Conference. The theme of the conference was: "A new culture of communication in the context of digital and sociocultural globalization: law, media and national identity.
My presentation, which I was allowed to give, was titled:
A first attempt to regain the legislative and social sovereignty of the European states vis-à-vis the international corporations that dominate the Internet.
If you would like to read this presentation, you can find it here.
/
by Julian
/wp-content/uploads/2019/10/Reinhold_Beckmann_Logo-300x148.jpg
0
0
Julian
/wp-content/uploads/2019/10/Reinhold_Beckmann_Logo-300x148.jpg
Julian
2018-11-07 10:32:44
2020-07-16 12:24:36
November 2018
Copyright- a jungle of legal traps? Not at all!
Together with lawyer Michael Lanzinger and Andreas Schwarzlmüller from Frameblending located  in AustriaI I recorded an audiobook on this topic. We have taken a closer look at important subjects, questions and even myths surrounding this area of law.
Link to the audio book: https://smartesmarketing.com/urheberrecht
/
by Julian
/wp-content/uploads/2019/10/Reinhold_Beckmann_Logo-300x148.jpg
0
0
Julian
/wp-content/uploads/2019/10/Reinhold_Beckmann_Logo-300x148.jpg
Julian
2018-05-07 10:35:14
2020-07-16 12:33:13
May 2018
/wp-content/uploads/2019/10/Reinhold_Beckmann_Logo-300x148.jpg
0
0
Julian
/wp-content/uploads/2019/10/Reinhold_Beckmann_Logo-300x148.jpg
Julian
2017-11-07 10:37:10
2020-07-16 12:34:27
November 2017
This post is also available in: German